About Us
Our Team, Our Values,
Our Company
At Harmony Homes, we pride ourselves on being a design and build company, making the process easier for our clients. We have designers that work with clients from the moment they step through the door, crafting and visualizing a home that is perfect for them. Throughout the building process, our experienced project managers work with the clients to ensure their needs are met and that their dream home comes to life. We focus on building strong relationships and are with our clients every step of the way.
Why Harmony Homes?
What Makes Us Different
At Harmony Homes, we have a full complement of professionals. Our award-winning in-house designers are here to meet your specific needs, customizing your home to suit you. Working simultaneously with the estimating department, our communication allows us to be cost-effective. Our qualified supervisors, sales team, and support staff work together on each project to ensure the best results. Our unique building programs are designed with the flexibility to allow your involvement throughout the entire process, however much you choose.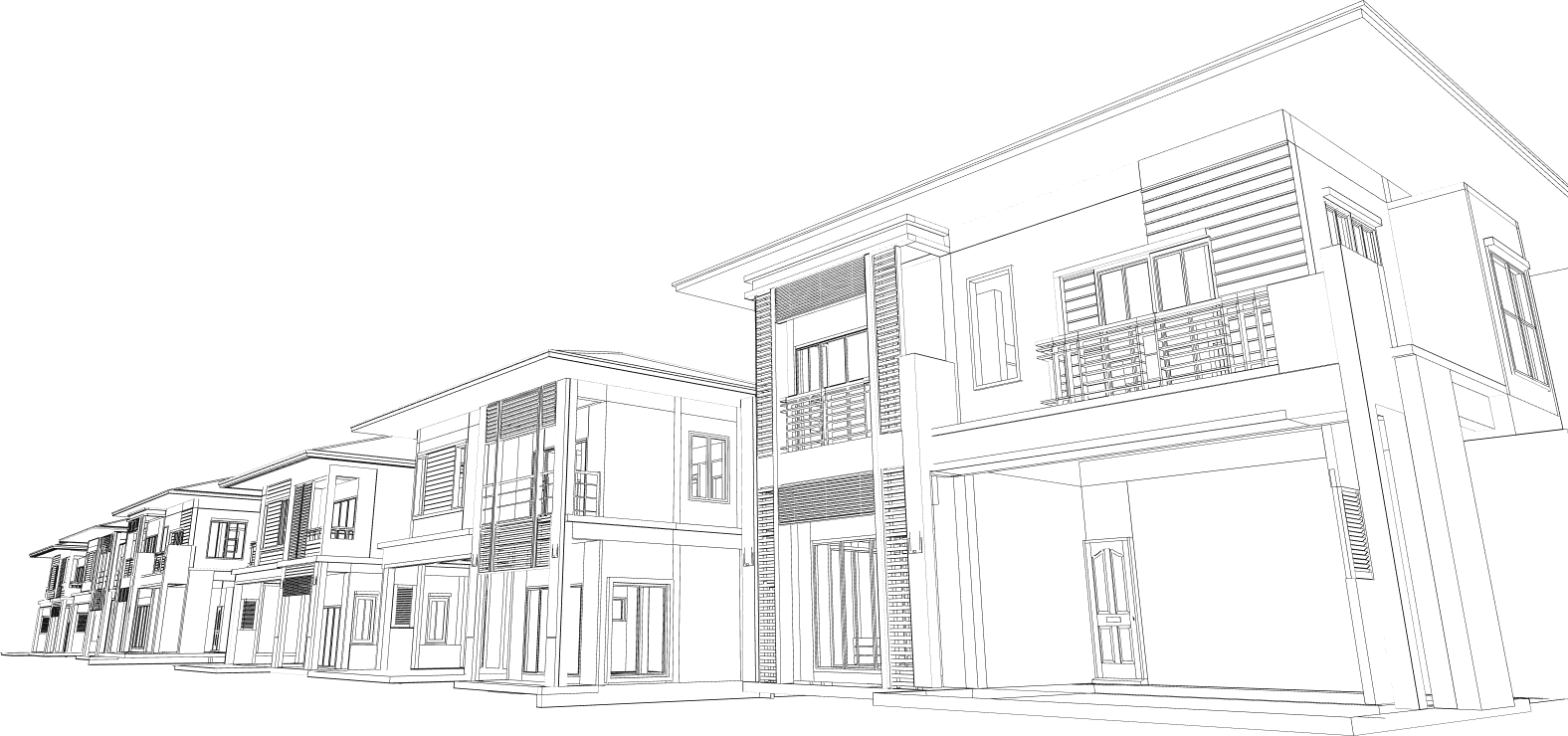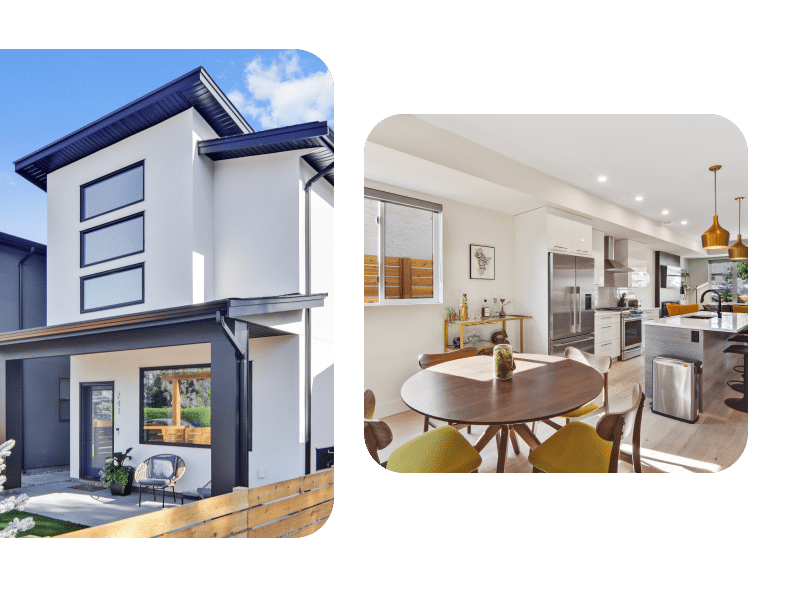 While most of our clientele are looking for turn-key construction and no involvement in the physical construction of their new home, we understand there are some who wish to participate in the build. Harmony has developed a system whereby our clients may be active in certain aspects of construction. Let us explain how we provide this flexibility while maintaining strict quality control.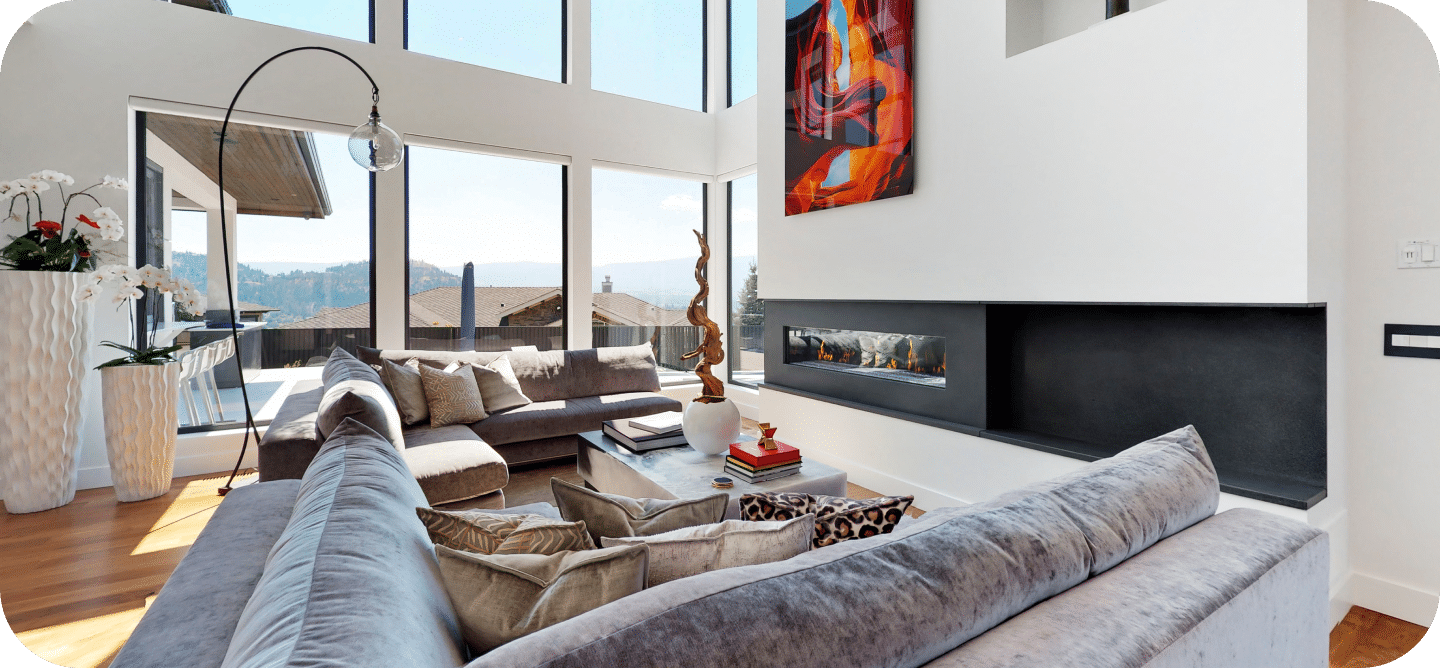 How It Works
A Seamless Process And Quality Results
Consultation

Meet with one of our Project Managers and tell us about your vision, your dreams, and your must-haves. Let's talk about your building site or how we can assist you in finding one that checks all your boxes. You have many questions, and we love sharing our knowledge and experience in all things building. After hearing the many benefits of Harmony's approach to designing and building, you will come away confident that you have touched on some very important information as you determine the next steps in your building plans.

Property

Whether you currently own your land or need assistance in finding a suitable building site; our aim is to advise you on the best use based on your unique requirements. If you already own, we always like meet on site to understand your vision and perhaps add some insight. If you have not purchased land, there are many things to consider. Either way, we will provide a feasibility study to capture all your desires while considering site constraints and logistics, local bylaws, municipal regulations, and current building codes.

Design

Our Project Managers and Design Team guide you through the creative process of developing your custom plan. Drafting is done in-house with input from our team, including our Estimator, ensuring best use of materials. From concept floor plans and elevations to complete detailed construction drawings, Harmony's team work together to craft a plan that meets all your expectations, incorporating best building practices, latest trends in styles and aesthetics, energy efficiencies, and green construction.

Specifications

Outlining general specifications start once the design in underway. Over the course of your plan development our Project Managers are compiling a comprehensive spec on all aspects of the build. Strategic product selection meetings and exploring options with key subtrades and suppliers ensure you have well-rounded understanding of all elements for your new home. This information is pulled together forming a fixed price contract, substantially reducing the amount of change orders and potential cost overruns.
Build

Harmony offers a complete turnkey construction service. Our Construction Coordinators provide on site supervision managing all trades and suppliers, monitoring quality control and schedules, always ensuring a safe work environment for all visitors. Your main point of contact throughout the build process is your Project Manager, who ensures all your questions and concerns are handled effectively and efficiently, eliminating the need for multiple contacts. Communication is key - our Admin Team ensure everyone has what they need to execute their respective duties.

Flexibility

While most homeowners prefer to have us build their home with little to no physical involvement, we understand that some wish to participate in the build. We have always respected those who wish to be involved, to whatever degree they feel comfortable, and we can accommodate that involvement through a structured approach in our building system. We are open to your ideas and can explain how it works with respect to our build process, new home warranty, and other factors.

Completion

Upon completion and prior to occupancy, we have an orientation meeting to show you all the functions and features of your new home. Together we complete a Completion Certificate, review your New Home Warranty information, and provide you with a detailed New Home Maintenance Manual customised to your specific home. You can rest assured that once you have moved in, Harmony will be there should you require any assistance.
Highly recommend Harmony! Amazing designs and quality builds with more than 40 years under their belt.
I have worked with Harmony Homes on a custom home build twice and both times they exceeded my expectations. They delivered a high quality home and made the construction process enjoyable!
Super helpful, and really take the time to answer any questitions you have! Workers are always friendly!
Excellent Follow Up and Customer Service.
We are just in the planning, thinking about buying a lot and building a new home. We have be trying to get some budget numbers together prior to making this huge decision. We found a lot were interested in outside of Kelowna. Looking at various builder websites we landed on plan from Harmony. I emailed them on day one with a requested for a budget price using existing specs i saw from a previous project. My email was returned day two from Gary Carpendale, with a few questions about the lots we were looking at. Day three sunday, Gary drove out the site and checked the lots for us (unrequested by us). Today, day four we have some feedback on the lots were looking at along with budget pricing for the plan we are interested in. I would give Harmony Homes , Gary and his team a VERY STRONG RECOMMEND, this type of service is exceptional and were not even a client........ yet!!
Attention to detail, hard working, and always willing to go above and beyond to help their clients get their custom dream home! The Harmony Homes team is dedicated to listening to their customers needs and putting in the effort to doing what they can to make it happen! Quality craftsmanship, service and vision to take your home to the next level! We love our Harmony Home! Thank you!
Kelly Fitzpatrick
2020-01-30
I have personally worked with Harmony Homes for about four years now as one of their suppliers of lumber and other building materials. They are an extremely professional, well organized and caring company to work with on a regular basis. I would gladly recommend them as a well established and excellent quality builder here in the Okanagan!
Gabrielle Russo
2019-12-22
Work With Award Winning Builders
Renomark

Georgie Awards

Okanagan Housing Awards of Excellence

Canadian Home Builders' Association – Central Okanagan

Travelers

Homeowner Protection Office – Branch of BC Housing

CHBA National SAM Awards

Kelowna Chamber of Commerce
Start Customizing Your New Home
Build your home from start to finish without the need for other contractors.