Our No Cost Feasibility Study Helps You Understand Your Options
As a property owner, the Okanagan's Infill zoning can lead to substantial, immediate and long-term financial gains for you and your family. If your property is officially zoned for infill, the potential options for you & your family are –in a word– phenomenal!
If your property is zoned for infill, you might be asking yourself…
What are our property options?
What would be the best for our family?
What if we do nothing?
We recommend taking the time to genuinely explore and thoroughly analyze all of your various new options, but the process can be daunting.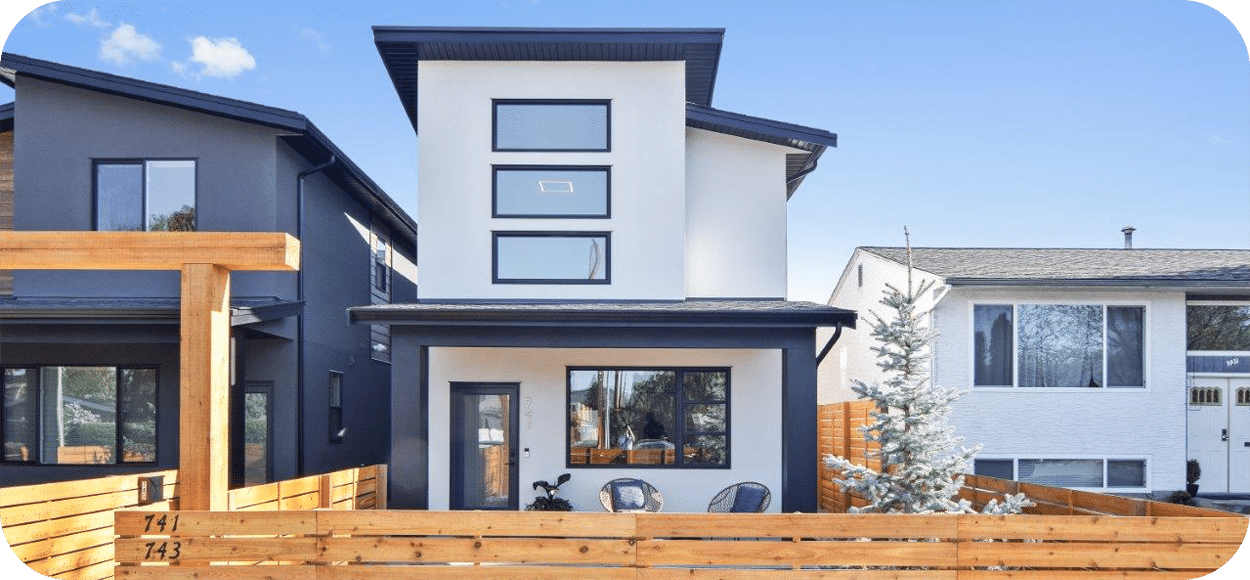 Our no-risk Infill Home Feasibility Study is Conducted by a Professional Project Manager from Harmony Homes
A Site Visit
We will measure your lot, measure existing buildings, analyze access, setbacks, and the Architectural style of your home & neighborhood.
Full Exploration – Your Infill Zoning Options
What CAN you do/build? What can you not do and not build? And, when? All of your options will be discussed and explored, in as much detail as you require.
Needs & Wants Discovery
We'll discuss your "wish list." Your ideas and preferences for making the most of your property. Which are you thinking?
Rental income/Mortgage Helper?
Increase your overall property value?
More space for yourself?
An office?
Move into the dwelling yourself?
OR, for family use such as "Aging in Place"?
Infill Home Feasibility Study
---
Award-Winning Infill Home Designs
Harmony is recognized as a leading infill home designer and builder. Every property is unique and starts with an excellent design and best use of space.
Funding Solutions
Depending on how long you've owned your home, it's possible you could fund construction costs. Let's discuss your options.
Calculating Rental Income, Positive Cash Flow, Property Value Gains
Let's look at your monthly/yearly rental income potential (after costs) plus the property value gains you might enjoy by adding an infill home (or more!) to your property.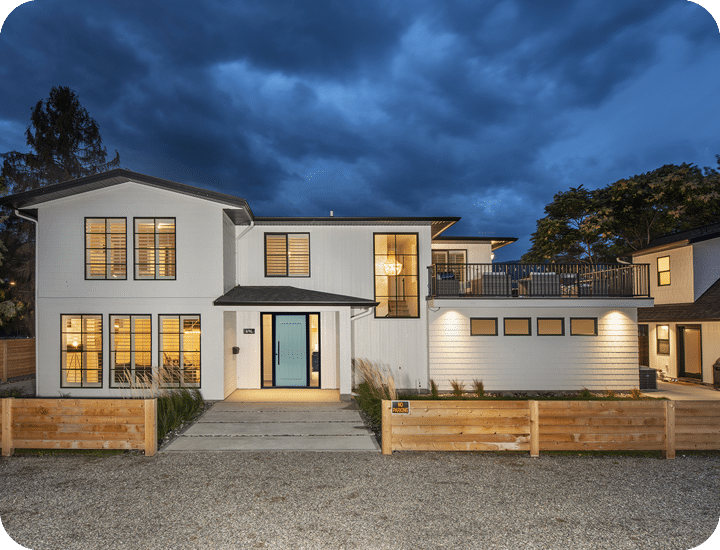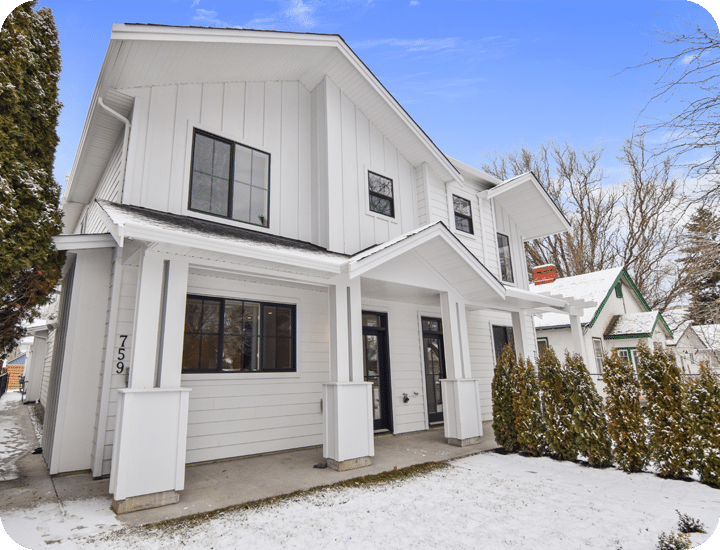 Explore Your Property Potential
---
You're under no obligation to build anything when you request your Infill Home Feasibility Study from Harmony Homes. We're just here to help you take a no-risk, good honest look at your options and help you fully understand your property's Infill zoning potential.
Ready to have those questions answered?
Request Your Infill Home Feasibility Study
Discover the Benefits of Infill Homes
Learn how our team of experts can help bring value to your property.